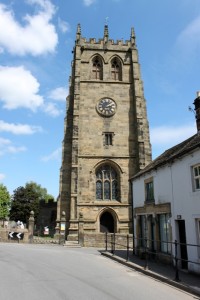 For centuries, our Parish Church has been a spiritual home to generations of villagers, a welcoming place for many visitors, and a constant reminder of the presence of God in our daily lives.
Countless prayers have been prayed here,  many hymns have been sung, much music played. In moments of contemplation and of wordless prayer earth and heaven seem to be at their closest: Christ can be found and given space and time to speak, to comfort, to forgive…
People still worship God here, still live out a life of faith here, still find a little – or maybe more – of what they need.
You are welcome to join us on this spiritual journey – as a local, a visitor, or perhaps a new resident. Whether you simply enjoy the peace of the church building, come to a service, or simply spend your time wandering the hills and dales…
You are Welcome… to our Sunday Services, 11.00am & 6.30pm.
You are Welcome… just for some peace and quiet.
The Church is usually open daily from 9am to 5pm.
If you wish to contact us email: allsaintschurch@youlgrave.org.uk
Some historical notes
The building dates from around 1150-70AD, but there was probably an earlier Saxon church on the same site. The oldest surviving parts are to be found in the nave, with typically thick Norman pillars and chamfered arches. But as All Saints developed over the centuries many different styles have been incorporated – from the large Gothic chancel to a range of Tudor windows, plus the bell tower that is typical of the Perpendicular style of the 15th century.
The Norman font belonged originally to the church at nearby Elton and is a simple sandstone affair with a salamander (the symbol of baptism) carved into its support. The chancel contains two interesting tombs, including an effigy of a 13th century knight, and beyond is the painted east window, designed by the celebrated Pre-Raphaelite artist Edward Burne-Jones and produced in the workshops of William Morris. Opposite the main door, at the end of the north aisle, is an unusual dedication to Charles I 'King and Martyr'.
In the churchyard there are many fascinating old headstones, a few dating back to the 1700s and directly related to some of Youlgrave's long-established families that still reside in the area today. Among the family plots are the Joules of Alport, whose descendants include James Prescott Joules who identified the unit of energy still known as a 'joule'. Another person of note is Jane Shimwell, wife of Alexander McDougal who invented self-raising flour (she became Lady McDougal when he was knighted). Several victims of the Mawstone Mine disaster of 1932 are also buried in the churchyard.