A day by day diary listing of local community activities is included in each issue of The Bugle – see news page here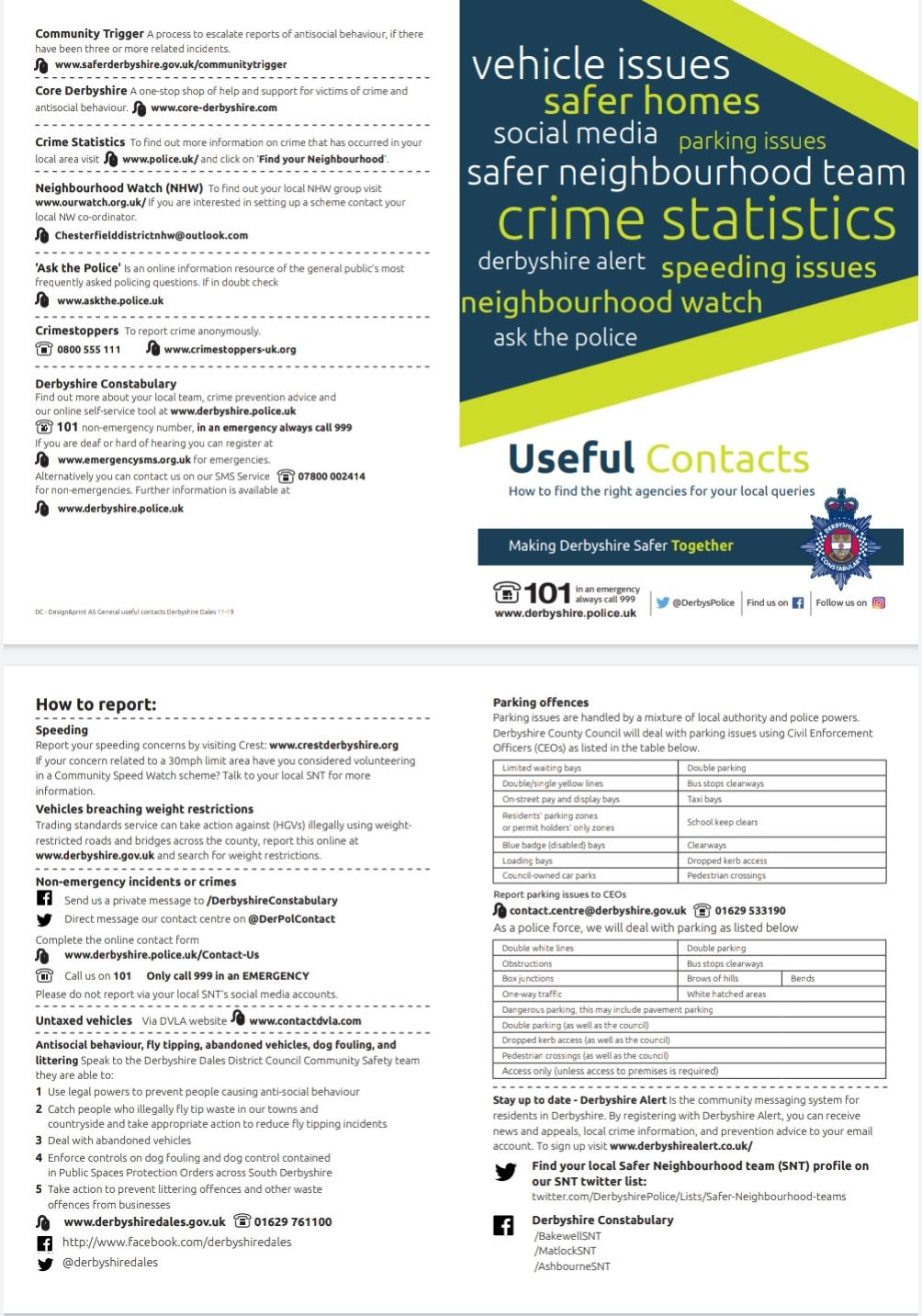 New arrangements at Youlgrave Surgery
In the recent months Credas Medical has had to drastically change how it runs in order to deal with the current Covid-19 crisis. Following guidance from NHS England we have had to designate sites as either Red (seeing patients with suspected COVID-19) Green (seeing patients but not with suspected COVID-19) or Blue (non-patient facing for admin and telephone triage work). Youlgrave has been designated a Blue site due to the fact it is carpeted and cannot be decontaminated if a Covid-19 patient enters the building. This will prevent the dispensary having to be shut and keeps people's medication supply lines open. The doors to the surgery are locked, but staff will still be on site and available during normal opening hours.  Patients who need to be reviewed in person will be seen at our green site at Darley Dale or if with symptoms of possible Covid-19 at the Red site at Lime Grove Medical centre in Matlock.
Patients wanting an appointment: You should call the surgery as normal on 01629 636207. You will be offered a telephone appointment on the day if the ailment is urgent or the next routine slot if not. A doctor will then call you to assess you over the phone. If it is deemed necessary you will be asked to attend the Green Zone at Darley Dale or the Red Zone in Matlock.
Patients ordering prescriptions: You are encouraged to do so by phone, email or via SystemOne online, rather than dropping a repeat slip off at the surgery. We have been asked not to issue extra scripts to protect the supply chain. Please only request medication if you need it. We will not issue scripts if not due, requesting early will only serve to waste staff time.
Patient collecting prescriptions: Please use the intercom system (on the left hand side of the front door) to let staff know you are here. Someone will bring your prescription out to you and leave it in our prescription collection box. We are asking patients who pay for their prescriptions to purchase a Prescription Prepayment Certificate if they are able, in an attempt to reduce contact with staff. These cost £105.90 for a year or £29.65 for 3 months. Please visit www.ppa.org.uk/ppc or call 0845 850 0030 to register for this system of payment. At this time, aside from pre payments, we can only accept contactless payments for medication.
Unlike other surgeries in the area we have kept our turnover time for prescriptions to the normal 48 working hours. Please do not phone the surgery to check if your medication is ready.
The Practice would like to say a massive thank you to everyone who put themselves forward to help us deliver medication to the vulnerable. So far our volunteers have delivered hundreds of prescriptions to patients who have not been able to collect them themselves. A special mention should be given to Greg Wilkinson who has given up a large amount of his time to support the community in delivering medications. We would also like to thank patients for their patience, words of encouragement and kindness throughout this crisis.
Please remember the situation is changing rapidly and on a daily basis and we will attempt to keep patients up to speed with this, but please do bear with us. We are working under extreme pressure, in unknown territory and would appreciate people's kindness and patience in these uncertain times. Thank you.
SURGERY HOURS
Monday          8.30am – 12pm, 2pm-6pm
Tuesday         8.30am – 1pm
Wednesday   8.30am – 1pm
Thursday       8.30am – 12pm, 2pm-6pm
Friday             8.30am – 1pm
CONSULTATION HOURS
Monday          9am – 11am, 4pm-5.30pm
Tuesday         9am – 11am
Wednesday   9am – 11am
Thursday       9am – 11am, 2pm-5.30pm
Friday             9am – 11am
For more information go to the Surgery's website.
Youlgrave weekly bin collection dates – Download > collection_calendar_wedwk2
Youlgrave-Bakewell, Hulleys bus 178 timetable (Bakewell – Over Haddon – Youlgrave – Bakewell circular) – Download 178 NOW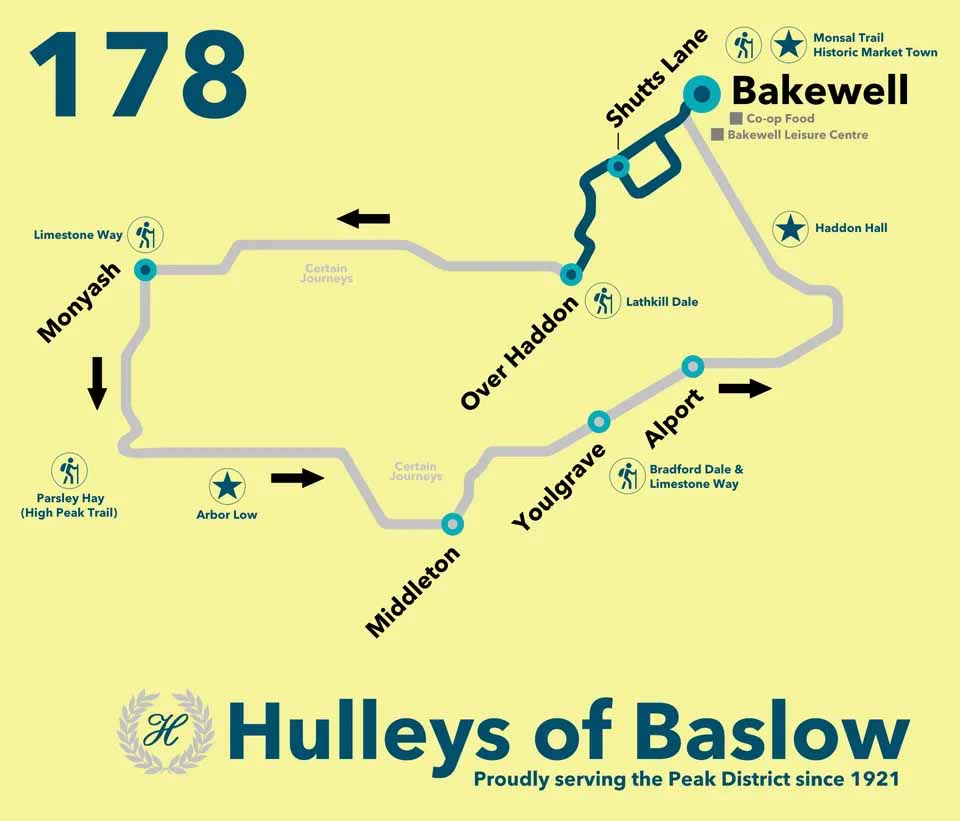 Community transport shopping bus timetable for Youlgrave – Download > copy-of-201608-bect-dab-schedule-for-website_tcm34-238910