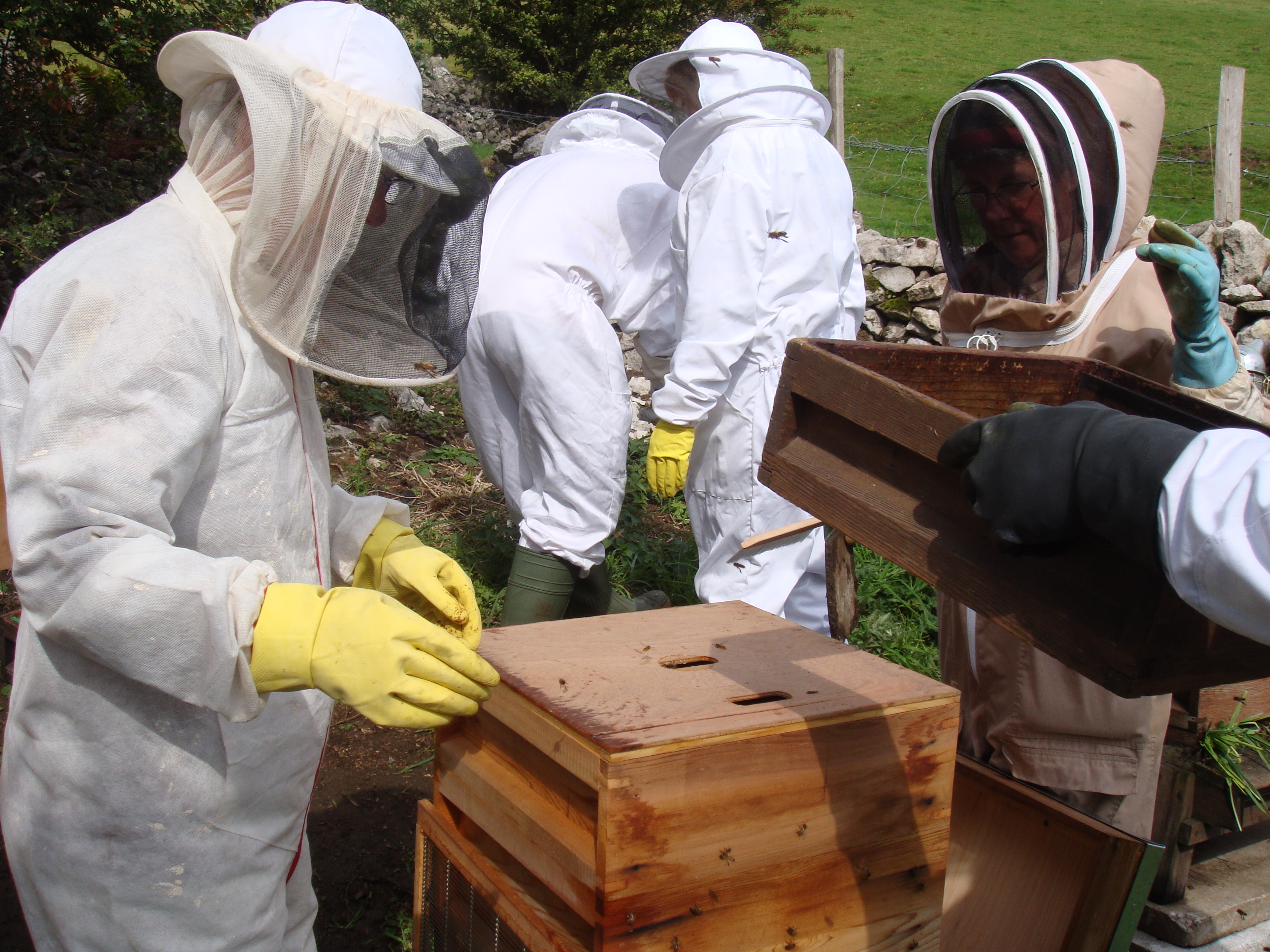 The Youlgrave beekeeping group was set up in2009 as a non profit, community group, funded by village grants, from which profits are passed back to the village community. The site is rented from the Parish Council and honey sold at the village market. The beekeepers are trained members of the BBKA and DBKA.  A number also have their own hives in the area and have continued to further training.
The group meet weekly when bees are active and monthly or as needed through the winter.
Interested observers, and potential beekeepers are always welcome at meetings and inspections.
You can follow us on our blog.  http://youlgravebeegroup.blogspot.co.uk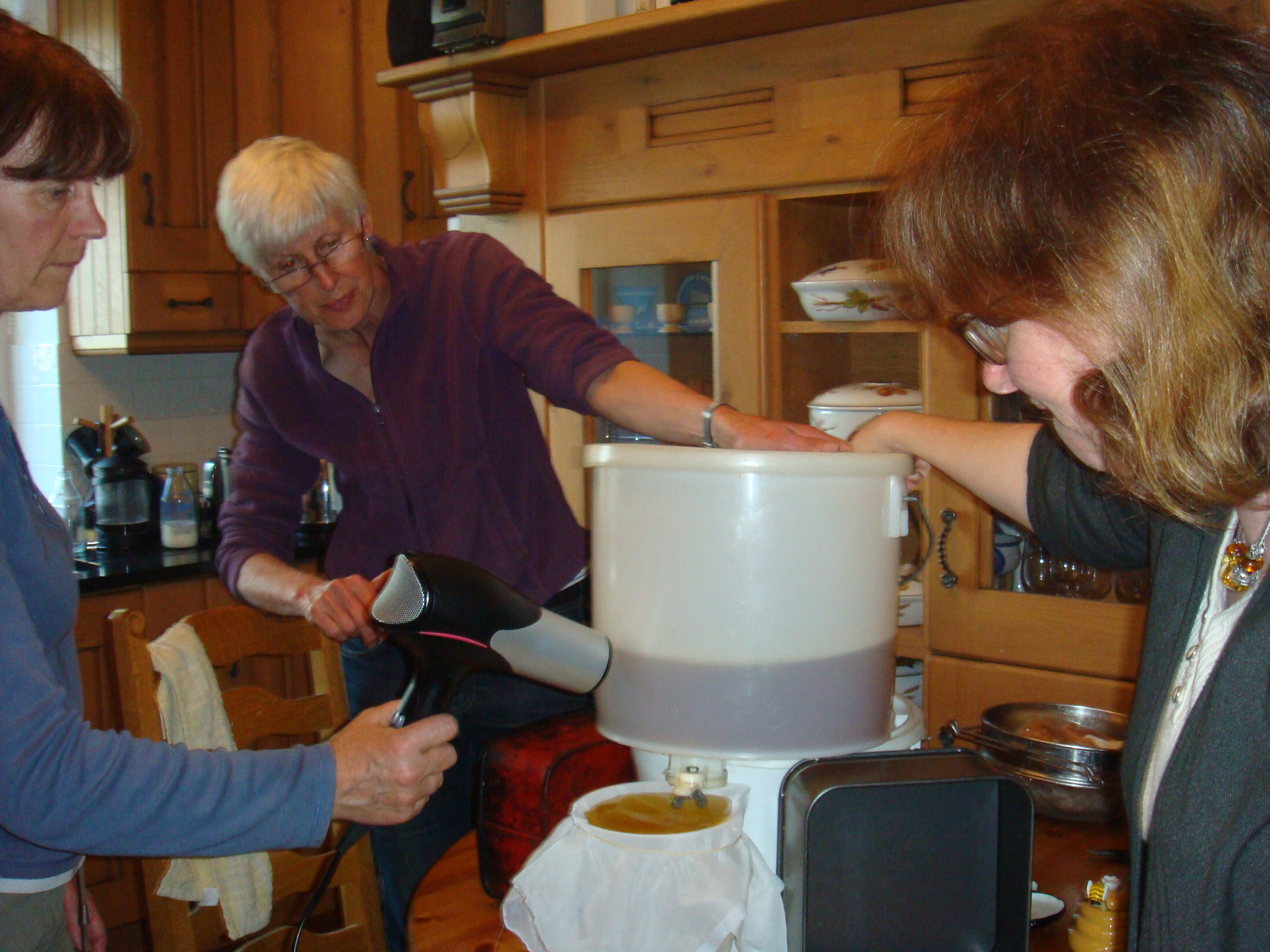 Contact details are:
Jeni Edwards at 636550 and Judith Orchard at 630202, both in Youlgrave.
jeni.edwards@phonecoop.coop Juditheorchard@gmail.com
Puzzle to do.
When you spot your next honeybee, look at the pockets of pollen on the back legs and see what colour it is. Then look at the chart and identify which flower she has visited.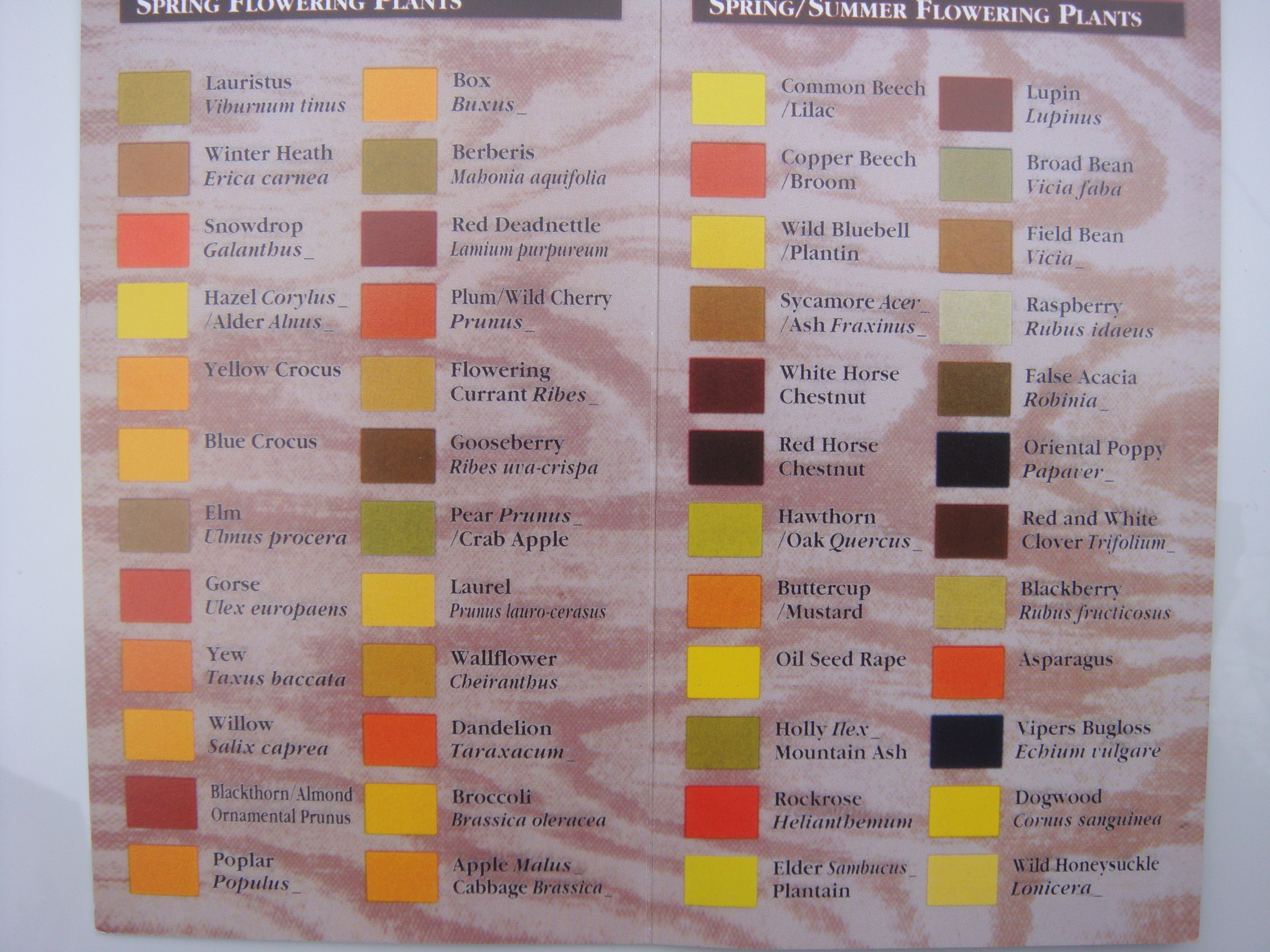 For a comprehensive list of plants to grow to welcome bees  – Plants to encourage Bees