The Bugle is the monthly community magazine for Alport, Youlgrave and Middleton by Youlgrave, delivered free of charge to over 650 households and available in local shops and pubs. It began in 1998 and remains an entirely volunteer-run operation, funded by local sponsorship and adverts. Please get in touch if you want to support us!
To read the latest issue click Oct 2020. For past issues (over the last 2-3 years) follow this link and for special editions click on our archive page.
New bus route and timetable: Hulleys have introduced a new circular bus service (178) from Bakewell that visits Youlgrave Monday-Saturday, see timetable 178 NOW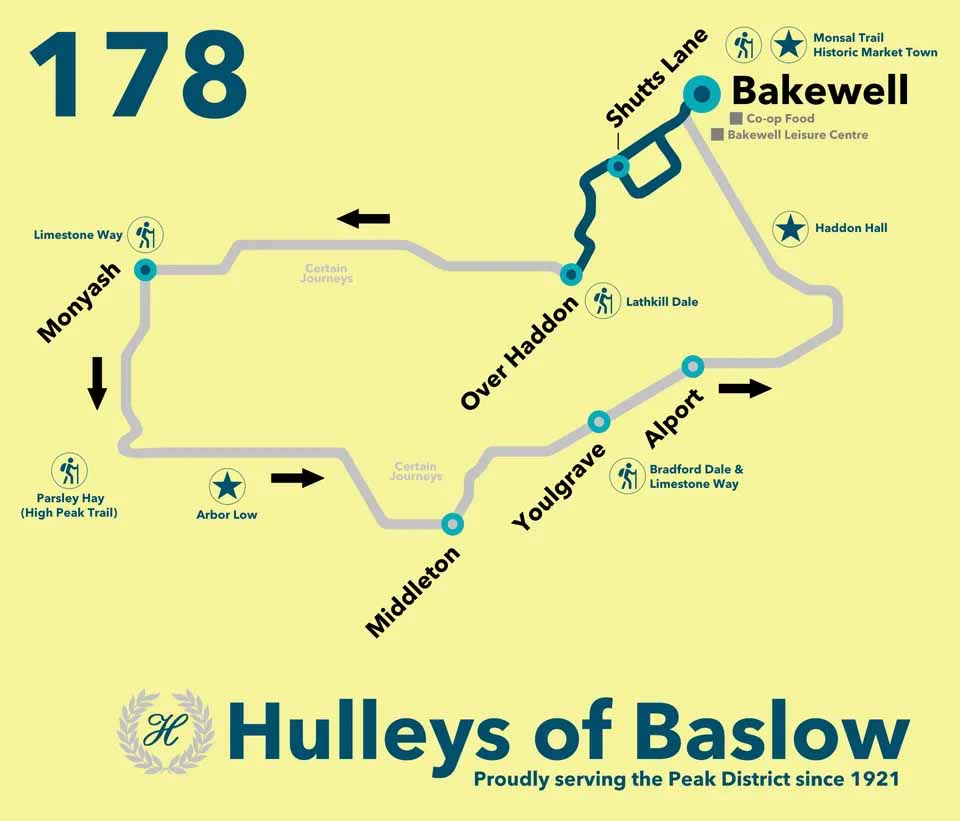 BARBECUES AND OPEN FIRES NOT ALLOWED IN BRADFORD DALE: Following a spate of damaging recent fires, the Peak District National Park has come together with its partners to announce that barbecues and open fires are not permitted anywhere in open countryside throughout the Peak District. As landowner permission is required to light or tend a fire, the Authority has said that all major landowners and key landowner representatives within the Peak District have now confirmed they do not give their permission and so barbecues and open fires are not allowed. This includes Haddon Estate, which owns most of Bradford Dale, including the popular area around the 'swimming pool' on the River Bradford in Youlgrave. The announcement follows a call from the National Park Authority for retailers across the region to voluntarily remove disposable barbecues from retail sale. Youlgrave Garage, Youlgrave Post Office and Youlgrave Village Shop have all confirmed that they are not and will not be selling disposable barbecues. A record-breaking spring of prolonged sunshine, hot and dry weather and regular winds has created a perfect storm of conditions for fires in the open landscape. Major blazes have taken place at Bamford Edge, Dovestone and Swineshaw; and all are believed to have started from discarded or unattended barbecues. Teams from the fire and rescue services, national park rangers, the Peak District Moorland Group, farmers and gamekeepers, water companies and conservation charities have all been involved in both tackling the fires and speaking with the public having barbecues. Sarah Fowler, chief executive of the Peak District National Park, said: "We've all had a really tough few months under Covid-19 restrictions, but as we return to the countryside we must do so with care, and not damage the very fabric of why we choose to venture into these special places."
CAR PARK OPENING (November 2019): Coldwell End Car Park has re-opened after building works for our new Store and Public Toilets. The Parish Council apologises for the inconvenience and thanks those who contribute to our Honesty Box for enabling us to provide visitors with new facilities. The new toilet block was formally unveiled on 23rd November and will be open daily from 8am to 4pm for the winter months, while the new Disabled Toilet will be accessible by use of a radar key 24/7. Our Holywell Lane Toilets opposite the Village Hall remain open throughout the year.
ROYAL BRITISH LEGION SEEKS VOLUNTEERS:  The Youlgrave Branch of the Royal British Legion is currently seeking volunteers to assist with collections during this year's Poppy Appeal. As well as carrying out well-known activities such as the support and welfare of ex-service personnel, the annual Poppy Appeal and the Remembrance Day Service, the Youlgrave Branch also arranges a number of social activities for members. In the past year these included an annual Christmas social evening, a visit to the Newark Air Museum (the home of over 70 Cold-War era aircraft) and a summer barbecue. The Legion always welcomes new members. You do not have to have previously served in the forces and both male and female applicants are welcome. Members under the age of 18 enjoy the privilege of free membership. If you are interested in either volunteering for the Poppy Appeal or in becoming a member of  The Legion please contact either David Camm (636576) or David Sidery (636164).
YOULGRAVE CINEMA LAUNCHES NEW SEASON – the popular village film club is now in its 17th season (yes, 17!!) and the 2019-20 selections are the usual interesting, enjoyable and eclectic mix. You can join for the whole season of nine films, or pay on the door per film. Everyone is welcome. For more details go to the film club's page here or download the new brochure Youlgrave cinema programme 5 2019_20
– LOCAL FEATURES –
When Youlgrave became a film set: The Virgin and the Gypsy
Helen Knight talks to local people about the filming of The Virgin and the Gypsy in and around Youlgrave 50 years after the film was released.
The Virgin and the Gypsy 50 years on
Youlgrave's historic field names mapped out
Retired Youlgrave architect Peter Knowles has compiled this fascinating map of the village showing that many of the surrounding fields were once known by individual names.
'Youlgrave to Ypres'
Anne and John Cooper report on a memorable and moving experience as Youlgrave's hand-crafted memorial was taken to Ypres, a special trip involving 86 local people and the village's Silver Band.
What have the tourists ever done for us? 
Ian Thurman on the spending value and potential of Youlgrave's visitors.
What have the Tourists ever done for us – Bugle
The curious case of the Youlgrave by-pass
Andrew McCloy explains that 30 years ago plans for a by-pass around our little village actually reached the drawing board.