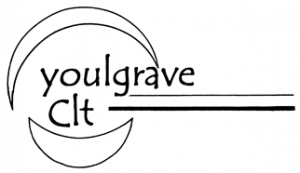 Youlgrave Community Land Trust (YCLT) was formed in January 2013 to acquire, hold and maintain community assets for the benefit of the local people in Youlgrave and the surrounding area of the Bradford Valley.
After public meetings on village priorities which started in 2009, YCLT has taken forward the number one priority identified – the need for more affordable housing. In the summer of 2013 YCLT, in partnership with Peak District Rural Housing Association, successfully applied for planning permission to build eight affordable homes in Conksbury Lane. It has also applied for funding for the housing from the government's Homes and Communities Agency. Updates on the housing project are available here.
YCLT is a membership organisation made up of nearly 200 individuals and organisations who have a connection with Youlgrave and the wider Bradford Valley. Information about the Trust, its constitution, minutes of past meetings and details of how to become a Member are available on our website http://www.youlgravecommunitylandtrust.org/. There are also contact details for the Trust and information about the volunteer Board of Management.